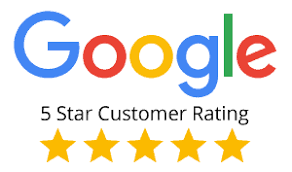 Divine star is a miracle for me..when I was in the worst state of my life.. divine staar help me to come out from many problems which were unanswered to me.Provide me new path of life.. thank you divine staar..God bless you
- Renu Kushwaha
I had some compulsive thoughts which really created problems in my life. And i did not know how to solve them. Even traditional therapy did not work for me. So i decided to take healing sessions from Divinne Staars. I took kundalini reiki and Lama fera healing and it completely removed my compulsive thinking, while motivating me to pursue my goals.

I also took counseling from Dr.Trrisha which gave me a great understanding of karma, life and other important concepts. This helped me deal with my challenges in a more positive way.

Thank you Trrisha ji for your help and guidance. And good luck to you for helping many others on their life journey.
- Raghav V
Most amazing experience of learning from Trisha Ma'am she is a very good Teacher and, most importantly, gives positive guidance. She gives good knowledge to help you achieve what you want. Also, excellent knowledge of the subject. Very sweet and courteous. Listens with patience and without judgement. Thankyou!!. GOD BLESS YOU!!
- Praisy Tirkey
Dr Trishaa is a very calm, loving and knowledgable person and holds a LOT of experience and skills to help people heal through usual or specific issues, problems and traumas, She has taught many techniques when in need... 5 stars!!!
- Keshavi Sharma
I love the guidance of Trisha ma'am the way she guides me. Also her charges are affordable for every class of people.
- Sneha Das
Her readings are very accurate:)
- Ritika Rani
The vaastu workshop was informative and I came to know all lot of things such as energy of house. How the directions play an important factor in deciding the growth and development of our life.
- Divya Sharma
The free counseling session by Trisha Mam got me on track the very second day. Taken up a short duration task to get me out of procrastination. Going great- Day 2 done!
- Rekha Basappa