Reiki Healing Sessions

Reiki is an ancient modality of holistic healing which is considered as a supportive treatment alongside medical therapy. Reiki works on the principles of flow of positive energy in the required direction and area which is in the highest good of the recipient. It is equally beneficial from a distance as the energy flow is according to the intentions set and there's no touch or personal presence necessary for this. Reiki heals at all the levels, i.e. physical, mental, emotional and spiritual and all the issues if it is for the highest good of the recipient.
All my therapies include a combination of various Reiki healing modalities, techniques to raise vibrations including law of attraction techniques, switchwords, healing codes, crystals, flame healings, angel blessings, diet to enhance effects, etc. to get the best results.
SPECIAL REIKI THERAPIES
BIRTH TRAUMA HEALING - Healing your birth trauma which might still be occupying your unconscious or subconscious mind and affecting your life.
DNA REIKI - One of the powerful healing techniques involving Kundalini energy and other Reiki modalities to heal and repair ones DNA.
PASTLIFE HEALING - If you do not want to go into regression and explore your pastlife in order to heal it, this is the healing for you. Heal your pastlife blocks and lead a free and relaxed life.
KARMIC healing with CORD CUTTING - Reiki healing to clear karmic baggages which are still affecting your life in any area and to cut cords with unwanted situations, patterns, people, etc. that hold you back
ZODIAC REIKI - It focuses on using the power of Reiki energy to heal all the imbalances, weaknesses and strengths in the signs governing characteristics, struggles, weaknesses, strengths and imbalances in one's life. Healing these would bring balance, health, happiness, success, growth and manifestations of desires in one's life
REIKI THERAPIES
INTENT REIKI - Reiki healing to give you your desired results in any area
CRYSTAL and CANDLE healing - Reiki healing combined with Candle healing and Crystal Reiki for better results
VIOLET FLAME REIKI - Reiki healing combined with the power and blessings of Goddess Kuan Yin and violet light energies for best results
ANGEL REIKI - Reiki healing combined with the power of healing of Angels for more effective healing
MONEY REIKI - Reiki healing to attract wealth, abundance, prosperity and success due to increased flow of money
KUNDALINI REIKI - Reiki combining one of the most powerful healing energies of Kundalini and other modalities
CHAKRA and AURA healing - Reiki healing to balance/activate/open chakras and heal and balance Aura.
SPACE and OBJECT CLEANSING, CHARGING and PROGRAMMING
Reiki healing to cleanse, charge and program your your land, house, office, room, objects
For detailed information kindly visit our Catalogue Section on WhatsApp by clicking on the healings below!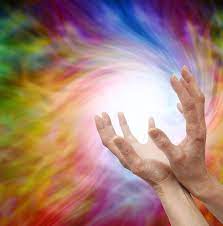 Distance Reiki Healing Sessions
(prices reduce accordingly with more no. of sessions)
Please Note: Reiki is never a substitute of any medical or legal advice